BEWARE OF SCAMS!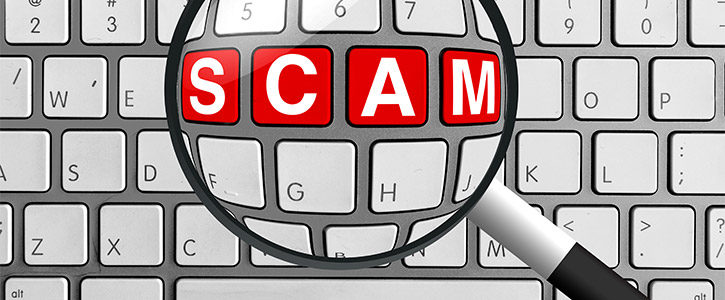 What is happening?
International students and scholars at University of Utah and other universities across the U.S. have frequently been targets of a variety of scams using phone, email, social media, and other means. The scammer will identify themselves as a police officer, government official, or university official and threaten dismissal from the university, deportation from the U.S., arrest, or dropped classes unless you immediately pay money to the government or university. Payment demanded by the scammer is usually made via money order, wire transfer, gift cards or other difficult to track payment methods.
The scammers will also often use your personal information to deceive you. Your personal information such as your name, address, and phone number can be found in the Campus Directory. Please click here to protect your information in the Campus Directory.
The university, a police department, or the U.S. government will never call you directly and demand immediate payment over the phone.
What should you do if you receive such a call?
Hang up immediately! The scammers are extremely aggressive and will try to keep you on the phone. Do not listen to their threats.
If you are unsure about whether or not the call was a scam, please contact the International Student and Scholar Services via phone at (801) 581-8876 or visit us in person during business hours.
Call the University Police at 801-585-COPS(2677) to report the fraud attempt.
What not to do:
Do not stay on the phone with the scammer.
Do not provide or verify any information to the caller.
Do not perform a wire transfer or purchase moneygrams, green dot cards, or any other cash payments to provide to the caller.
Additional recommendations:
Spread the word to your friends! The more that people are aware of this scam, the less effective it is.
If what the caller is telling you sounds strange, inaccurate, or makes you feel uncomfortable, then something is not right and you should hang up.
Only use information and resources from official government websites, such as http://studyinthestates.dhs.gov/us-citizenship-and-immigration-services .
Never give strangers your personal information, including website passwords or usernames.
Visit http://www.uscis.gov/avoid-scams/common-scams for more information about immigration scams and how to avoid them and explanations about some of the most common scams.
Limit personal information that is available on personal and departmental websites.
If you have any questions or concerns, please let us know.
Additional Resources:
IRS Article About Tax Scams:
https://www.irs.gov/uac/Newsroom/Phone-Scams-Continue-to-be-a-Serious-Threat,-Remain-on-IRS-Dirty-Dozen-List-of-Tax-Scams-for-the-2016-Filing-Season
USCIS Article with Common Scams:
https://www.uscis.gov/avoid-scams/common-scams