Visa Information
---
Acceptance Letter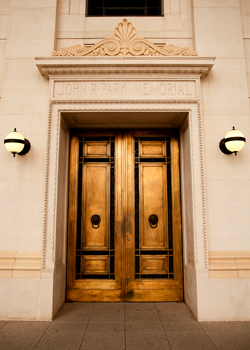 Once you have been accepted to the University of Utah as a matriculated (degree seeking) student you will receive an official "Acceptance Letter" from the International Admissions Office notifying you of your status.
The International Admissions Office will send your I-20 Certificate of Eligibility within two weeks of your receiving your acceptance letter, provided you have submitted proof of financial responsibility to their office. Your DS-2019 Certificate of Eligibility will be sent you by your sponsoring agency.
Any questions regarding your acceptance to the University and your original I-20 should be directed to the International Admissions Office. Please keep your acceptance letter with you as it contains important information.
University of Utah Identification (uNID)
In the Acceptance Letter you receive from the International Admissions Office you will be given your uNID number (University Student ID number) as well as information on how to access and use your uNID. You will use your uNID for many university services including:
Registering for International Welcome Week
Online Orientation
Registering for classes
UMail
Your UMail account, also assigned to you in the Acceptance Letter, is the official form of on campus communication. Please check your UMail for important information from International Student and Scholar Services, pertaining to your arrival and orientation.
If you don't know how to access your University of Utah email account, please look at your Admission letter for more information, or you may email the University's Information Technology (IT) desk at helpdesk@utah.edu.
Online Visa Application
Once you receive notice of your acceptance, you may complete the Online Nonimmigrant Visa Application using form DS-160.
Consular Officers will use the online visa application, combined with a personal interview, to determine if you are eligible for a nonimmigrant visa.
Please note that after you have completed the DS-160, you need to take these next steps:
Print and keep the DS-160 barcode page. (You will not need to print the full application.)
Visit the U.S. Embassy or Consulatewebsite where you will apply for additional country-specific instructions. Before an interview, nonimmigrant visa applicants need to:

Schedule an interview appointment
Pay the visa application processing fee
Visa Application Processing Fee
Once you have received your I-20 or DS-2019 you may pay your processing fee online using Form I-901. Currently the fee for the I-20 is $200.00 and the fee for the DS-2019 is $180.00.
Remember to print the receipt as this is your proof of payment.
Visa Interview
Please contact an American Embassy or Consulate in your country to apply for your visa. To find locations and office hours, visit www.usembassy.gov. To see approximately how long is will take to process your visa, check Visa Wait Times. For many locations you must schedule an appointment weeks in advance.
In general, you will need to provide the following documents when you report for your interview. However, you should check with your local office to determine what documents are required.
DS-160 barcode page - from Visa Application.
Receipt/proof of payment of Processing fee (see I-901).
I-20 or DS-2019 Certificate of Eligibility.
Valid Passport (valid for at least 6 months from the start date of your acceptance).
Passport style photo which should be 5 X 5 cm or 2 x 2 inches.
Financial documents. You must prove the financial information on your I-20 is correct.
University of Utah notice of admission (Acceptance letter).
Information on your degree program and how you intend to use your degree when you return home.
Evidence of ties to your home country such as family, career or property. Your visa will be denied unless you can prove to the consular officer that you intend to return home.
At the consular officer's discretion, you may also be asked for other information.
Arriving in the U.S./Port of Entry
Once you arrive at a U.S. Port of Entry, you will need to present the following documents to the Immigration Officer before you will be allowed into the United States.
Passport.
Visa.
I-20 Form or DS-2019.
Proof of SEVIS Payment.
Complete I-94 Form Arrival/Departure Record. This is a small white card that is usually stapled inside your passport.
You will have your index fingers scanned for fingerprints and a digital photo taken. When admitted, the Immigration inspector will stamp your I-20 or DS-2019 in red and write F-1 and D/S (Duration of Stay) indicating the date and place of admission to the U.S., your immigration classification and your authorized length of stay.
Important Documents
Always hand-carry your documents with you. Do not put them in your luggage, if your luggage is lost or delayed you will not be able to present the documents at your port of entry, and therefore may not be able to enter the U.S. These include:
Your passport, valid for at least six months beyond the date of your expected stay.
Your I-20 Certificate of Eligibility or DS-2019.
Evidence of financial resources.
Evidence of student status, such as recent tuition receipts and transcripts or notice of acceptance from The University of Utah.
Sealed envelope attached to your passport given to you by the U.S. Consular Officer.
Paper receipt for the SEVIS fee, Form I-797.
Name and contact information for your "Designated School Official".
For complete information on procedures for traveling and arriving in the U.S., visit EducationUSA - Traveling to and Arriving in the U.S.
Be sure and check U.S. Government Websites for the most up to date information.