Health Insurance and Immunization
---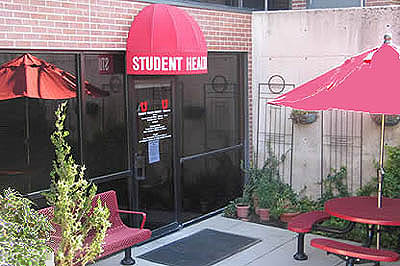 Student Health Center
The Student Health Center offers affordable, convenient medical services for all your health needs.
555 Foothill Dr. Level 1
Salt Lake City, UT 84112
801-581-6431
Please call in advance for an appointment. Check with Commuter Services for shuttle arrival times and stop locations.
Health Insurance and Immunizations
The University wants to ensure that international students are fully covered by adequate health insurance while in the U.S. International students on F and J visas are automatically enrolled in the University of Utah Student Health Insurance Plan administered by United Healthcare. For more information about student insurance, including cost, please find the information on the Student Health Center website. Click on "Insurance". If you have an existing insurance plan, you may be eligible to apply for a waiver of the insurance requirement. A waiver allows you to be excluded from the University's Health Insurance policy. Your existing insurance must have coverage that is equivalent to or better than the plan offered by the University. Find information on obtaining a waiver here.
As you may know, health care in the U.S. is very expensive. Please be aware that most insurance plans purchased by students do not provide equivalent or better coverage. Before purchasing a non-university plan, review the waiver requirements and ensure the plan you purchase will meet the waiver requirements.
Immunity Requirement
All new students are required to submit proof of immunity for measles, mumps, and rubella (MMR). You will need to provide the Student Health Center with the dates of when you received (2) MMR vaccines or the dates of when you received (2) Measles, (2) Mumps and (1) Rubella Vaccine. Receive the MMR vaccination at the Student Health Service Monday through Friday 9:00 a.m. to 4:00pm daily. Cost: $66.00* per injection.
For further information, check the Student Health Center, Immunization Requirement.
Tuberculosis Testing
All international students will be screened for tuberculosis (TB) if your home country has a high rate of tuberculosis. The test is given at the Student Health Center; the cost is $10.00 (TB skin test).
Health Resources
Routine Medical Care
Health clinics, like the Student Health Center, take care of most medical problems and injuries. You will be required to make an appointment in order to be seen by a health care provider. If you have the University student health insurance plan the best place for you to go for your medical problems and injuries is the University of Utah Student Health Center. This clinic is in Madsen Health Center, located on campus at 555 Foothill Drive (http://www.map.utah.edu/). See their web site for hours of operation and other important information (http://studenthealth.utah.edu/).
Urgent Care
If the Student Health Center is closed and you need to see someone for a non-life-threatening problem or injury the best place for you to go is The Redwood Urgent Care Clinic that is open from 5 pm to 9 pm Monday through Friday and from 9 am to 9 pm on Saturday and Sunday. You do not need to make an appointment for urgent care, and the clinic is located at 1525 West 2100 South, Salt Lake City, UT.
For more information visit: http://healthcare.utah.edu/primarycare/redwood/urgent-care.php.
Other urgent care centers can be found at the following two web sites:
http://intermountainhealthcare.org/services/medicalgroup/clinics/instacare/locations/Pages/AllLocations.aspx#region2
http://www.firstmedclinic.com/locations.html
http://www.exodus-healthcare.com/#/urgent-care/4568477931
http://www.afterhoursmedical.com/locations/
Life-Threatening Medical Problems or Injuries
Emergency rooms in hospitals are only for major life-threatening medical problems or injuries, such as severe chest pain, shortness of breath, headache, dizziness, vomiting, uncontrolled bleeding, pain, or injury. If you are unsure of whether you are having a life-threatening medical emergency, go to the emergency room.